Welcome to Cayman Brac, one of the enchanting Sister Islands of the Cayman Islands! Nestled in the crystal-clear waters of the Caribbean, Cayman Brac offers a tranquil and idyllic escape from the slightly more fast-paced life in Grand Cayman. Let's explore the captivating lifestyle and hotspots that make Cayman Brac a desirable destination, whether you're looking to relax and unwind or considering a big move.
Cayman Brac is renowned for its breathtaking natural beauty, making it a paradise for outdoor enthusiasts. Here are some must-visit spots and activities to explore:
a) The Bluff: Rising 140 feet above sea level, the majestic limestone Bluff is the island's most prominent feature. Take a hike along the Brac's nature trails and witness stunning panoramic views of the Caribbean Sea.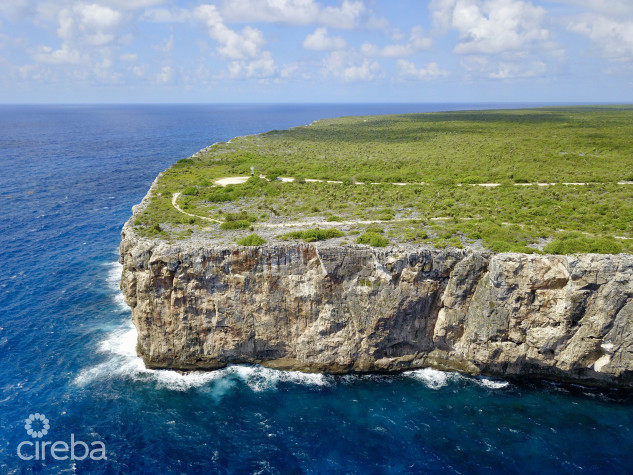 b)
Scuba Diving and Snorkeling:
Explore the vibrant underwater world surrounding Cayman Brac. The island offers numerous dive sites, including the famous
MV Captain Keith Tibbetts wreck
, Bloody Bay wall and countless stunning coral reefs teeming with marine life.
c) Rock Climbing: With its unique limestone formations, Cayman Brac is a popular destination for rock climbing enthusiasts. Test your skills on the limestone cliffs and enjoy the exhilarating views from the top.
Cultural Heritage and Historical Sites
Cayman Brac is deeply rooted in its cultural heritage and boasts several historical sites that offer a glimpse into the island's past. Immerse yourself in the island's history with these notable attractions:
a) Cayman Brac Museum: Learn about the island's history, geology, and culture through exhibits showcasing artefacts, photographs, and interactive displays.
b) The Brac Heritage House: Step back in time at the Brac Heritage House, a traditional Caymanian house restored to reflect life in the early 20th century. Experience the island's heritage and learn about its traditional crafts and customs. 
c) The Bat Cave: Explore the fascinating Bat Cave, a network of limestone caves that served as a shelter for Cayman Brac's early settlers. Take a guided tour and marvel at the stalactites and stalagmites within.
One of the main attractions of Cayman Brac is its laid-back and friendly atmosphere, offering residents a relaxed island lifestyle. Here are some highlights we'd recommend checking out:
a) Community Events: Embrace the tight-knit community spirit by participating in local events such as the Brac Agriculture Show, Cayman Brac Christmas Tree Lighting, and Pirates Week Festival.
b) Beaches and Water Activities: Enjoy pristine beaches and indulge in various water activities like swimming, paddleboarding, and kayaking in the calm turquoise waters. Our favourite beach is White Bay Beach, loved for its spacious coastline and virtually never being crowded.
c) Local Cuisine: Delight your taste buds with authentic Caymanian cuisine. Savour local delicacies like conch fritters, fresh seafood and traditional dishes such as fish rundown and Cayman-style turtle stew.
Cayman Brac offers a captivating blend of natural beauty, outdoor adventures, cultural heritage and a relaxed island lifestyle. Whether you seek a peaceful retirement spot or a change of pace from city life, Cayman Brac provides a unique and enchanting living experience. Embrace the warm community, explore the island's hidden gems, and discover your own slice of paradise in Cayman Brac. 
Contact a Corcoran Cayman Islands agent today and let us help you find your perfect vacation spot.