The process of selling your home may seem daunting at first, but with some ingenuity, you can make your property stand out from the crowd. Ensuring your house is in pristine condition is the first step in getting it ready for sale.
Here are some suggestions for staging your property for success:
1. Declutter and Depersonalize
When potential buyers come for a viewing, they want to envision themselves living there. A cluttered home can make it difficult for them to do so which is why it's important to get rid of excess items. Consider removing bulky furniture to open up the space, as well as putting away any knick-knacks and personal items, like family photos.
2. Create a Neutral Space
When it comes to decor, neutral colors are always a safe choice. Neutral tones like white, beige, and gray create a calming and inviting atmosphere. This can make your home more appealing to a wide range of buyers and can make it easier for them to envision making the space their own.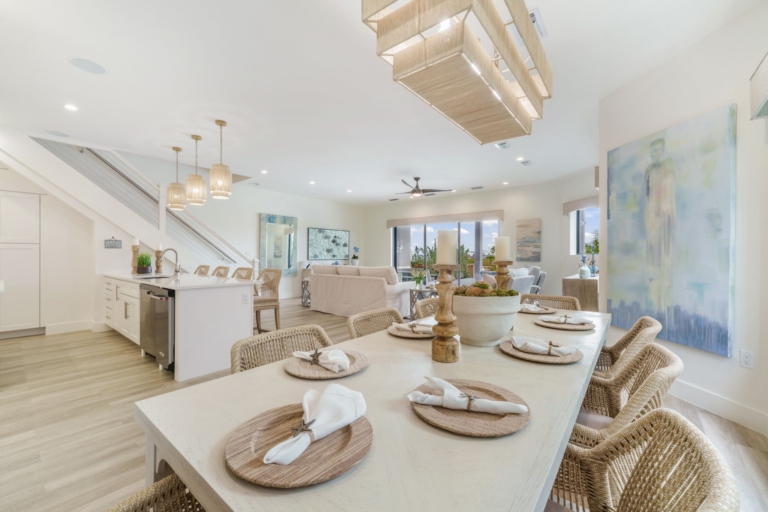 3. Highlight the Best Features
Every home has its unique features, whether it is a grand entrance, high ceilings, or a gorgeous view. Emphasize these qualities by positioning furniture and decorations to draw attention to them. This can help buyers see the value in your home.
Natural light can make your home feel more spacious and welcoming. Make sure to clean your windows, replace burnt-out light bulbs, and remove heavy curtains to let in as much light as possible.
5. Accessorize Thoughtfully
Adding the right accessories might be the cherry on top of a well-designed space, but it's important not to overdo it. A few well-placed pieces can add warmth and character without overwhelming a space. A vase of fresh flowers, or a throw pillow or two and a piece of art can do wonders for a room.
Remember, selling your home is a business transaction. So it's essential to create a space that appeals to the masses. By following these tips you can create a home that is inviting, stylish, and ready to sell.
At Corcoran Cayman Islands we understand the importance of staging a home to sell. Our experienced agents can help guide you through the process, making sure your home looks its best and is positioned to sell quickly and at the best possible price. Contact us today to learn more about how we can help you with your real estate needs.