Selling property in the Cayman Islands, like anywhere else in the world, can seem like a daunting task. From arranging a valuation or establishing pricing and finding an experienced agent you trust, there are many things to consider. Here are some of the things you should ensure are on your checklist, or at least think about when preparing to sell your home.
When thinking about and/or preparing to list your home it's important to have realistic expectations in relation to price points and timelines. Selling a property is a full time job and needs a focused individual so engaging the services of an experienced realtor is critical at this early stage. 
An experienced realtor with a good network brings international presence, strong local market knowledge and excellent communication and negotiation skills. This is helpful in ultimately getting your home sold quickly and at the best possible price.
Finding the right agent for you
When looking for the right agent, consider meeting with different individuals to discuss their listing strategy and connections that prove helpful in selling your home. It's important to go with an agent who communicates at a high level and has the experience, market knowledge and confidence to manage the process from listing to closing.
A good realtor will provide you with guidance and expert advice. Even if you have an idea of what your asking price should be, it's recommended to have your realtor assess your property. A deep dive into comparable properties in the neighbourhood and market conditions will guide an experienced realtor when suggesting a listing price that the market can support. 
Perhaps the most important attribute is the agent's ability to clearly and confidently communicate with you and prospective buyers. This is something we pride ourselves on at Corcoran Cayman Islands. The tools used by our Corcoran Cayman Islands agents are unmatched in our local industry. If your property benefits from a global audience, our team is ready to take your property to market locally and across our global platforms.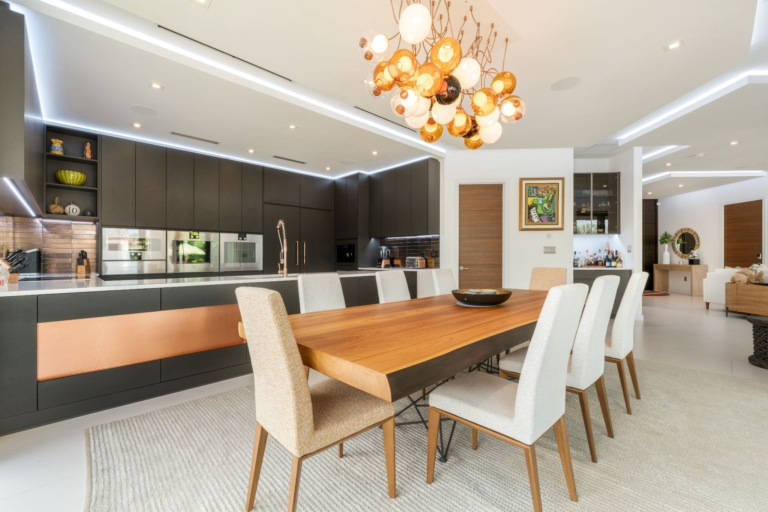 For many, especially first time sellers, it can be a challenge figuring out how to price your home. Our agents use local market insights to understand how much other homes in your area are selling for and what yours should come to market at. Your property's location, size and detailing all influence your property's value and should be assessed during an initial property visit. This analysis of your property will also make you aware of any repairs that need to be made which can ultimately boost your home's value. Your home should be in its best possible condition. 
The timescales you are working with will also influence your pricing strategy. For example, if you are looking to sell your property sooner rather than later, you may need to consider pricing your home more modestly. Whereas if you aren't in a hurry, your home could be listed at or slightly above market price. 
Another factor to consider: Location. Location. Location. If your home is in a high demand area such as George Town, South Sound or the 7 Mile Corridor or waterfront, you can likely ask for a premium while still achieving a shorter timeframe to sell.
Ultimately, how you price your home for sale comes down to market trends and how quickly you want to sell. Your agent will help set you up for success and market your home at the best price point for the market and you. That's why choosing the right agent is crucial when trying to navigate Cayman's real estate market. Again the best strategy is to ask your prospective agent to help you price it regardless of what number you have in mind. Overpriced properties sit on the market and eventually get reduced to get them sold.
Now that the value of your property has been determined and your agent or Brokerage has been decided, it's time to list!
The Cayman Islands Real Estate Association is self regulated but with very stringent operating procedures. Corcoran Cayman Islands is a member in good standing with excellent relations with others in the industry. To get started our team will arrange signage at the front of your property to attract buyers. Simultaneously, we will be working behind the scenes to boost your property's visibility across digital platforms such as CIREBA, corcoran.com and corcorancayman.com as well as via social media and digital ads. 
With the help of our New York and Cayman based media teams, we'll manage all aspects of your listing including organising and overseeing viewings as well as staging your property. Our team will also arrange a photoshoot and video shoot to capture your home's best features. Whether you need high quality photos, aerial drone shots, or a 360 degree tour, our team has got you covered.
Once an offer has been made, our team will be able to advise on suitable next steps. Whether you'd like to accept the offer, reject it or make a counter offer, we'll be there to guide you along the way. Once under contract our team has connections with all the banks, most Real Estate attorneys and everything in between if you need recommendations.
The most significant processing difference when selling your home is whether the buyer is offering cash or requires bank financing. Buyers who need financing will be required to take additional steps to obtain funds. This may include, but is not limited to taking out life insurance and completing mortgage application paperwork and getting a valuation that supports the agreed sale price. It's important to factor in time for this as it could take anywhere from a couple weeks to a few months. 
Selling your home can feel overwhelming. That's why we're here to assist you throughout the process and ensure that you receive the highest possible return on your investment. Contact a Corcoran Cayman Islands agent today, we'll guide you through this journey step-by-step and you'll discover the Corcoran difference.